Serving Columbus, Ohio & Surrounding Areas
                                                                     Shorter and Wider for Easier Handling!

Shorter and Wider for
Easier Handling!

Capacity: 95 Gallon
Price $95.00
ROLL OFF DUMPSTER RENTALS NOW AVAILABLE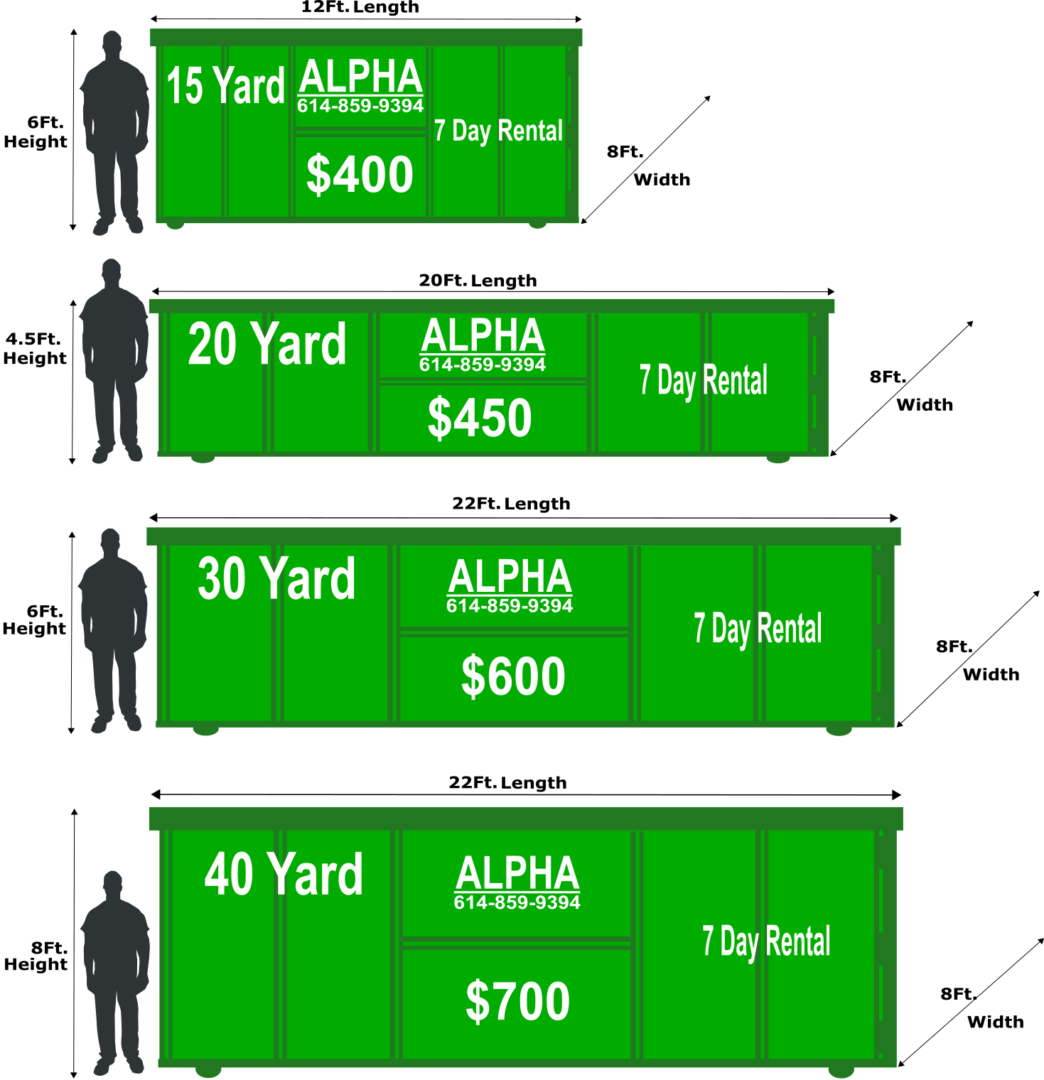 Alpha Waste Service is family owned & operated in Columbus, Ohio. Our goal is to provide our clients with professional & friendly sanitation services whenever & wherever it is needed.
Residential Waste and Recycling Services

We offer weekly trash & recycling collection service that includes free pick up of bulk items such as couches, love seats, chairs, old tv's, dining sets, And other old or unwanted recently replaced items. We bring a value to our customers that is not easy to find in the waste industry. We are a small company that is family owned and operated which gives us the ability to have a close working relationship between our customers and employees. Our services are competitively priced, and billed quarterly/every 3 months. To set up service you can click on the link (Sign-Up Online) on the left side of our webpage, Or call 614-859-9394. We look forward to serving you!!